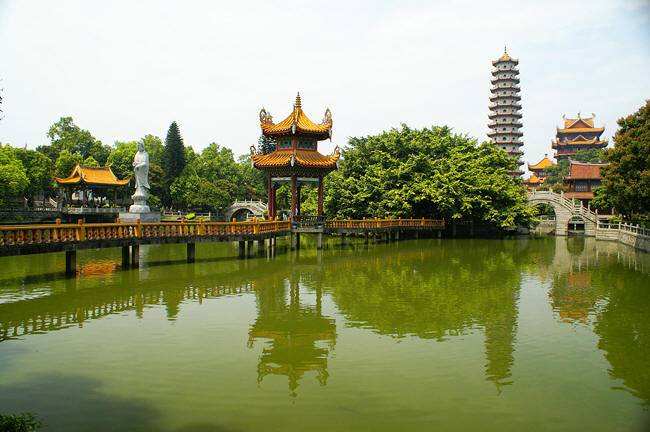 Fuzhou is the capital city of Fujian Province, located on China's southeastern coast. With a long tradition as a coastal port and shipbuilding center, Fuzhou is the major coastal city between HongKong and Shanghai, has benefited from cross-strait investment and is today a major commercial and manufacturing center.
Fuzhou lies on the north (left) bank of the estuary of Fujian's largest river, the Min River. Its population was 7,570,000 inhabitants as of the 2016 census. Fuzhou is listed as No.20 in China Integrated City Index 2016's total ranking.
The city is served by Fuzhou Changle International Airport, which replaces Fuzhou Yixu Airport, the old airfield. The former is its main international airport and an air-hub in southeast China. The city has two main railway stations, Fuzhou North and Fuzhou South. Fuzhou North station is often just referred to as Fuzhou station given its central location. The first metro line opened linking the South of the city and the North above the river, and two lines under construction.