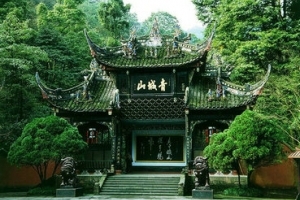 Chengdu city is located in the central part of Sichuan Province, the west of Sichuan basin. Chengdu is the financial and Trade Center in Southwest China since ancient times. It has grown into one of the most prosperous cities in the central and western regions of China in recent years.

With a higher level of economic, social and other development, Chengdu is equipped with complete infrastructure facilities, much advanced transportation logistics, tourism, hotel, communications network and services, by the end of 2014 the city's resident population 1365.3 million people, in 2014, the city's GDP 10056.6 billion yuan, Chengdu is "the Chinese culture city" and "China's best tourist city", carrying the thousands of years of history, the United Nations education, scientific, and Cultural Organization (UNESCO Creative Cities Network awarded it "food" is the title.

Hotels in Chengdu are all well-equipped, Chengdu in addition to its well-developed subway and highway network, Chengdu Shuangliu International Airport or China the fourth major aviation hub, central and Western China's busiest hub airport, southwest area the most important aviation passenger and cargo distribution center.