----- In the Mid-Autumn Festival, Sichuan Museum invites you to take a journey of "family culture"
The 7th China Museum and Related Products and Technology Expo will be held in Chengdu, Sichuan province, from September 14 to 19. The "building of museum industry exchange platform, service industry innovation and development" for the purpose of the only large international industry fair museum and related fields in China coincided with the festival, Mid-Autumn festival as a sub-venue of the "expo" sichuan museum will cooperate with the China millennium monument in Beijing Chinese experience hall, for the majority of teenagers design a based on the Chinese character culture, combined with the traditional "family culture" elements, integrating the function such as education, entertainment, showing the theme of the activities. These activities include "Chinese character map", "Chinese character positive energy", "Chinese character change change change", "Tianjiangzi" and other Chinese character experience activities, as well as parent-child interaction activities such as "my family rules", "my letter home", "love card" and so on.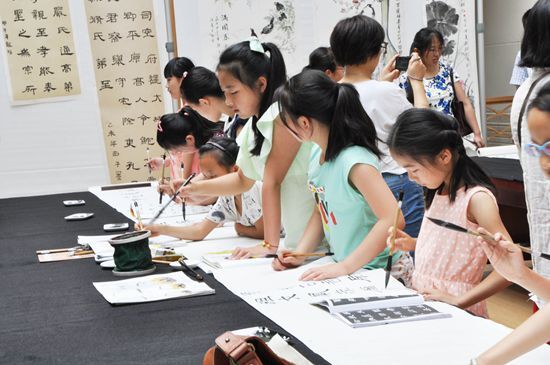 Teaching Achievements of Bashu Calligraphy and Calligraphy Class Exhibition Site (Calligraphy)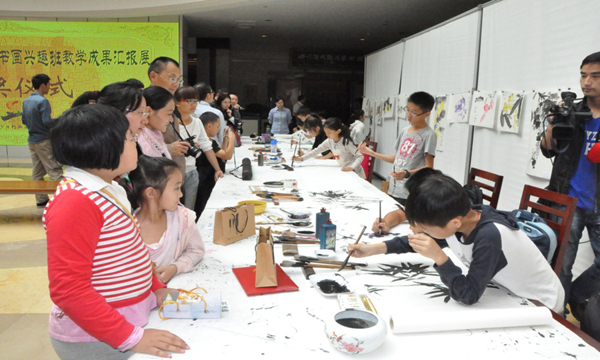 Teaching Achievements of Bashu Painting and Calligraphy Class Exhibition Site (Painting)
Chinese characters have a history of at least 5,000 years. Whether they are carved on tortoise shells and animal bones, carved on bronze vessels, carved stone calligraphy on monumental monuments, or countless calligraphies of famous people of the past dynasties, when we go into a museum, we can get close contact with these cultural treasures. The Chinese theme activities intended to let the children and parents spent together a happy Mid-Autumn festival holiday, and can feel "home culture" in Chinese daily life exerts a positive influence, let the children understand their own family, family, house rules, pay attention to the close relatives, accumulation and inheritance of gratitude education and cultivation, understanding, understand the responsibility and dedication.
The registration information
Theme: Love in Mid-Autumn Festival, "family culture" trip
Time: 2pm -- 4pm, September 15, 2016
Venue: Atrium of Sichuan Museum
Participants: children aged 8-15 and their parents
Number of participants: 60 children and their parents
Registration information telephone: 028-65521536
2016-09-14
Edit: 77